When I spoke to my mother about visiting Oregon in the summer, we both jumped on the opportunity to make the trip. That Monday we booked our tickets and made our plans to head out on Friday. It was definitely the most spontaneous trip I have ever taken. But hey, you gotta live a little bit, right?
I must say – Oregon is gorgeous. I couldn't get over how close all of these sights are to Portland. The trip even made me consider uprooting from Texas and moving out here! We were able to see Mount Hood, the coast of Oregon, forests outside of Portland and Portland itself.
Here are some of the sights we saw to give you a glimpse of how great Oregon is: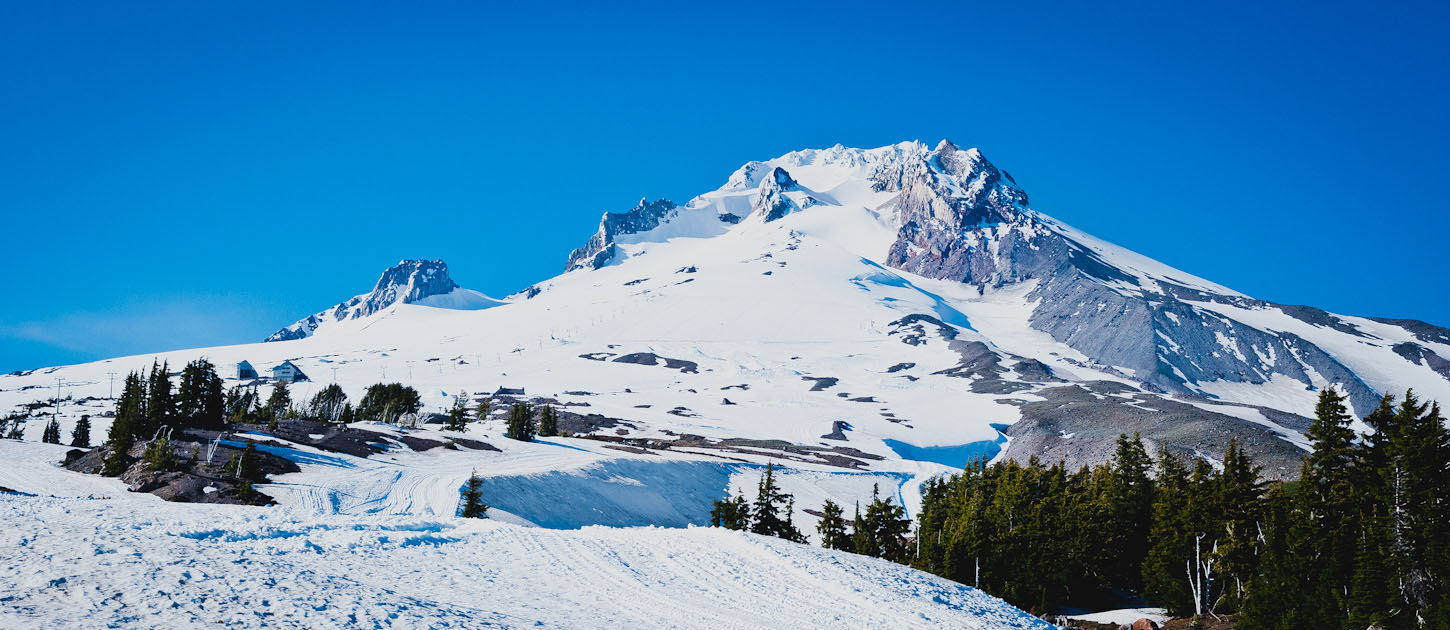 This is Mount Hood at mid-day. Absolutely gripping. I was not expecting to be on a completely snow-covered mountain in the middle of June.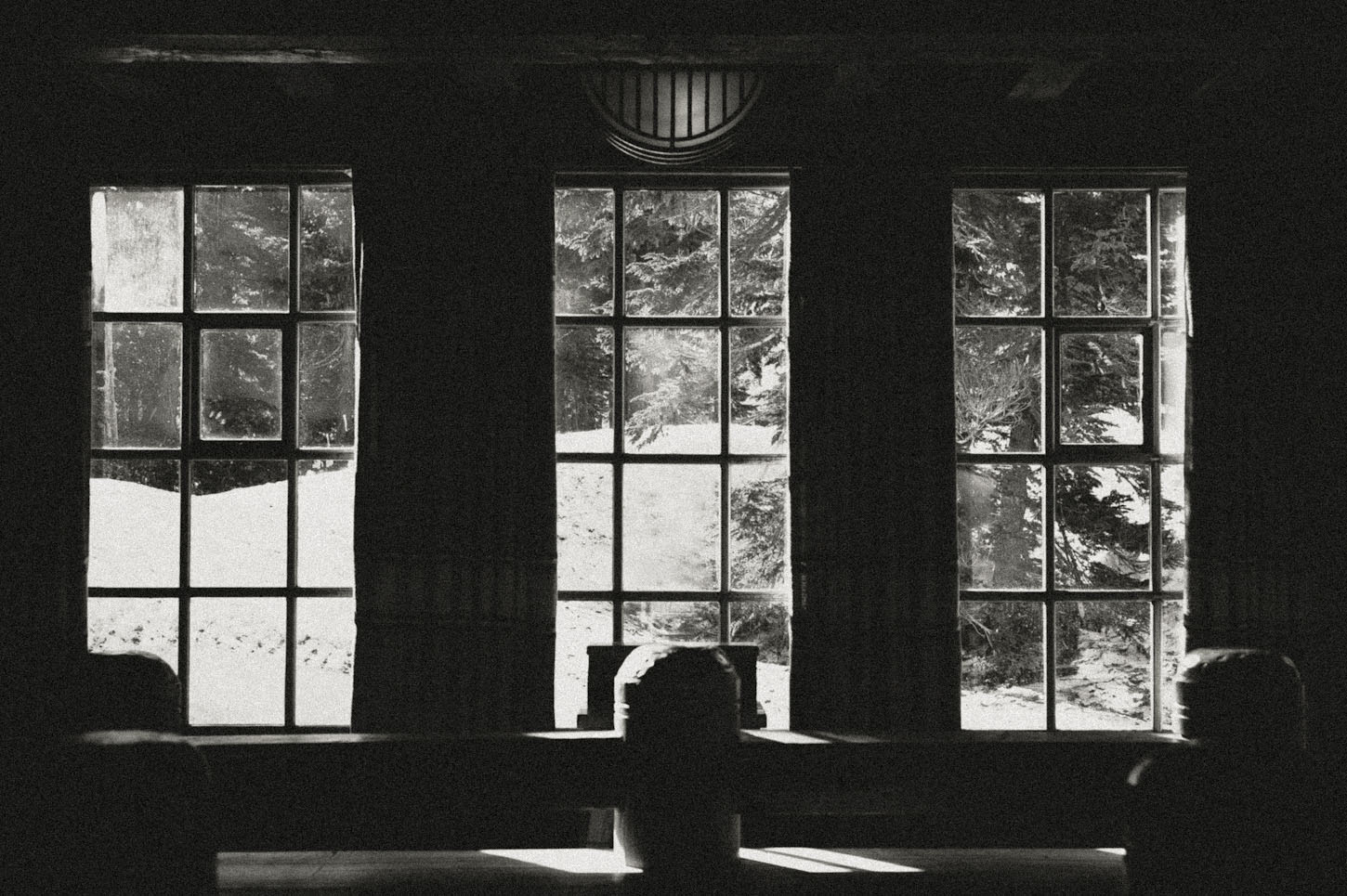 We stayed at the Timberline Lodge on Mt. Hood. The Timberline Lodge served as the exterior location for Stanley Kubrick's film "The Shining" back in 1980.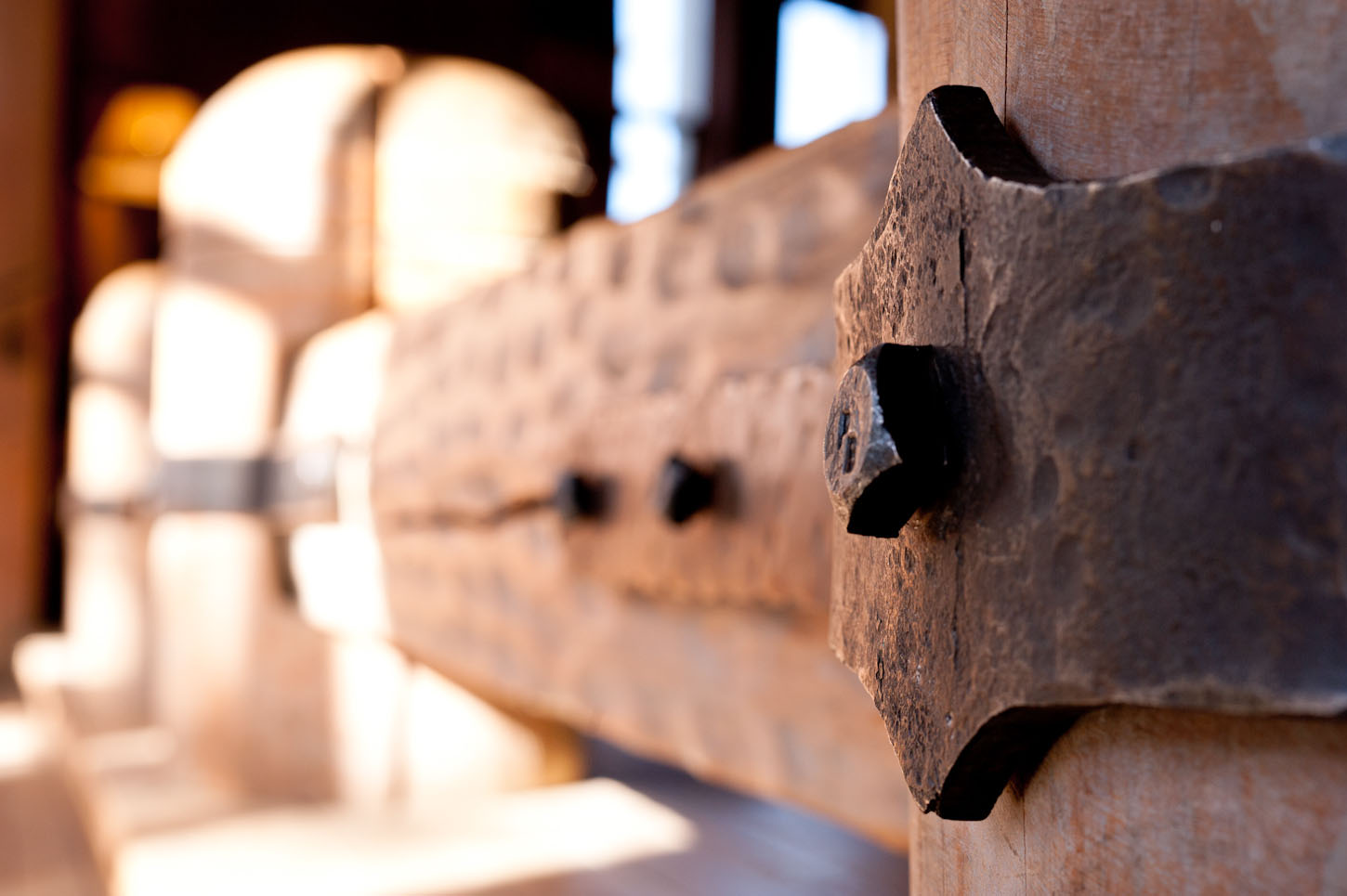 The interior is beautifully designed with lots of wood and iron. It really is hard to grasp without standing inside.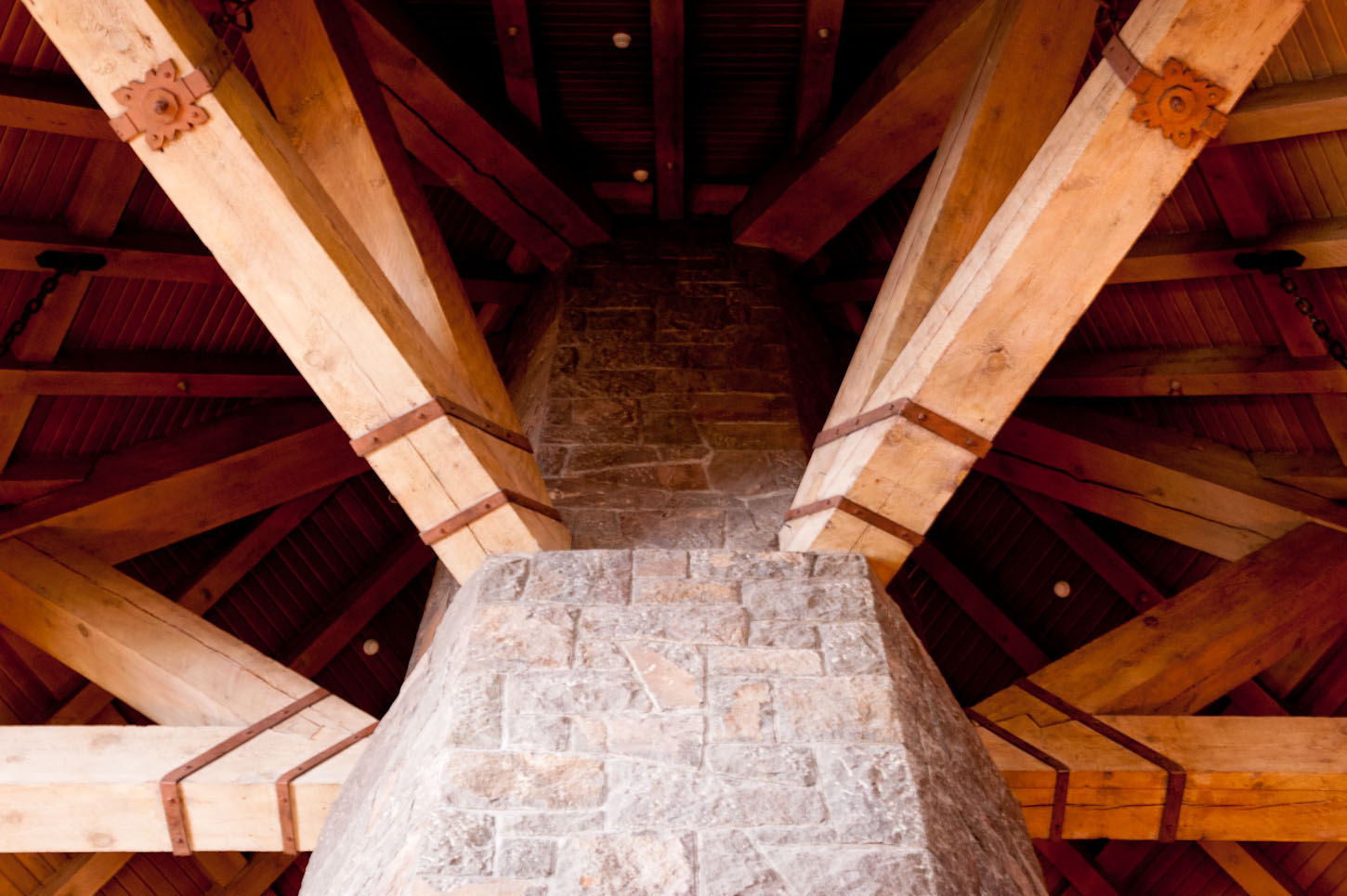 The lodge is constructed with massive, massive beams of wood. Apparently there were no screws or nails used in its construction.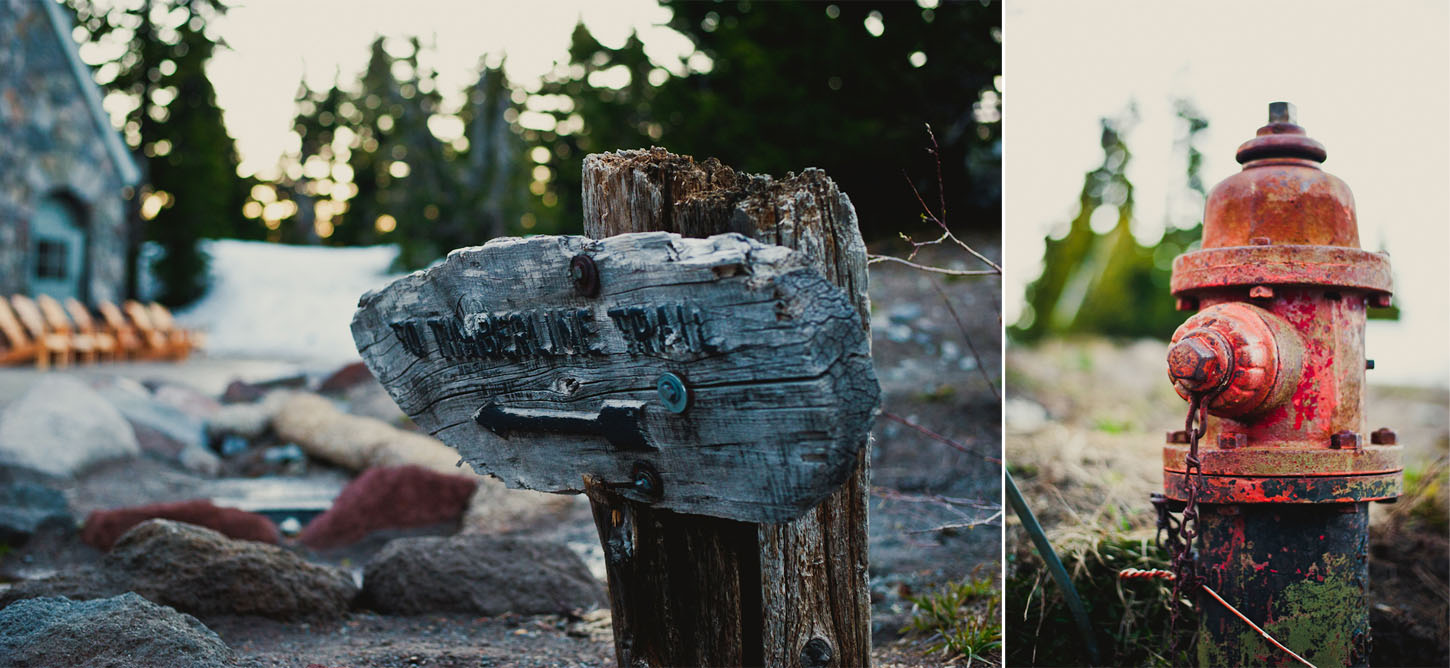 Just the wooden sign pointing towards the Timberline Lodge back entrance and a cool fire hydrant.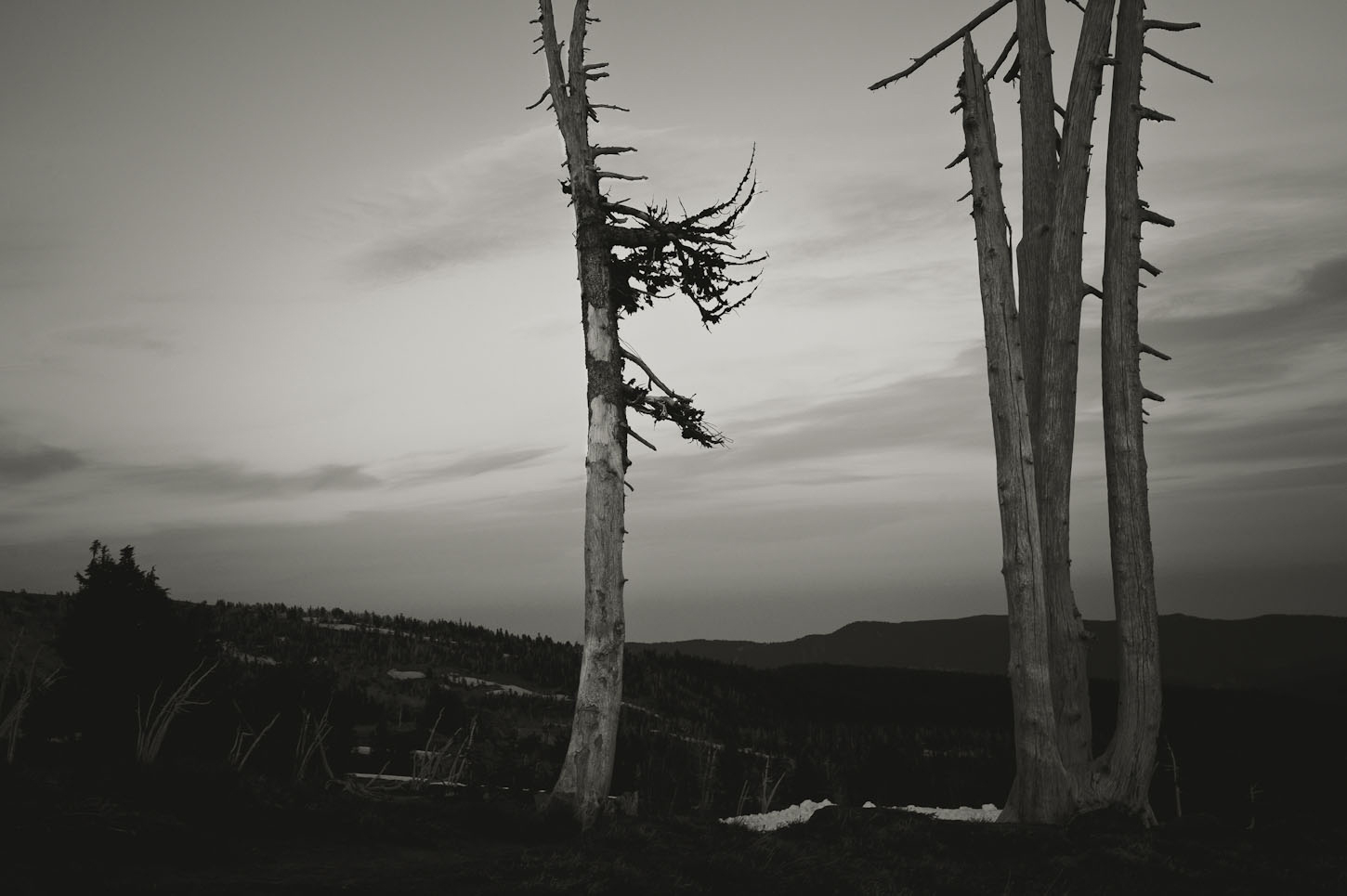 This one turned out to be one of my favorite captures during the trip. As the sun was setting, I was up on the hill taking photos of Mt. Hood. I turned around and saw this area and realized it would make a cool black and white shot.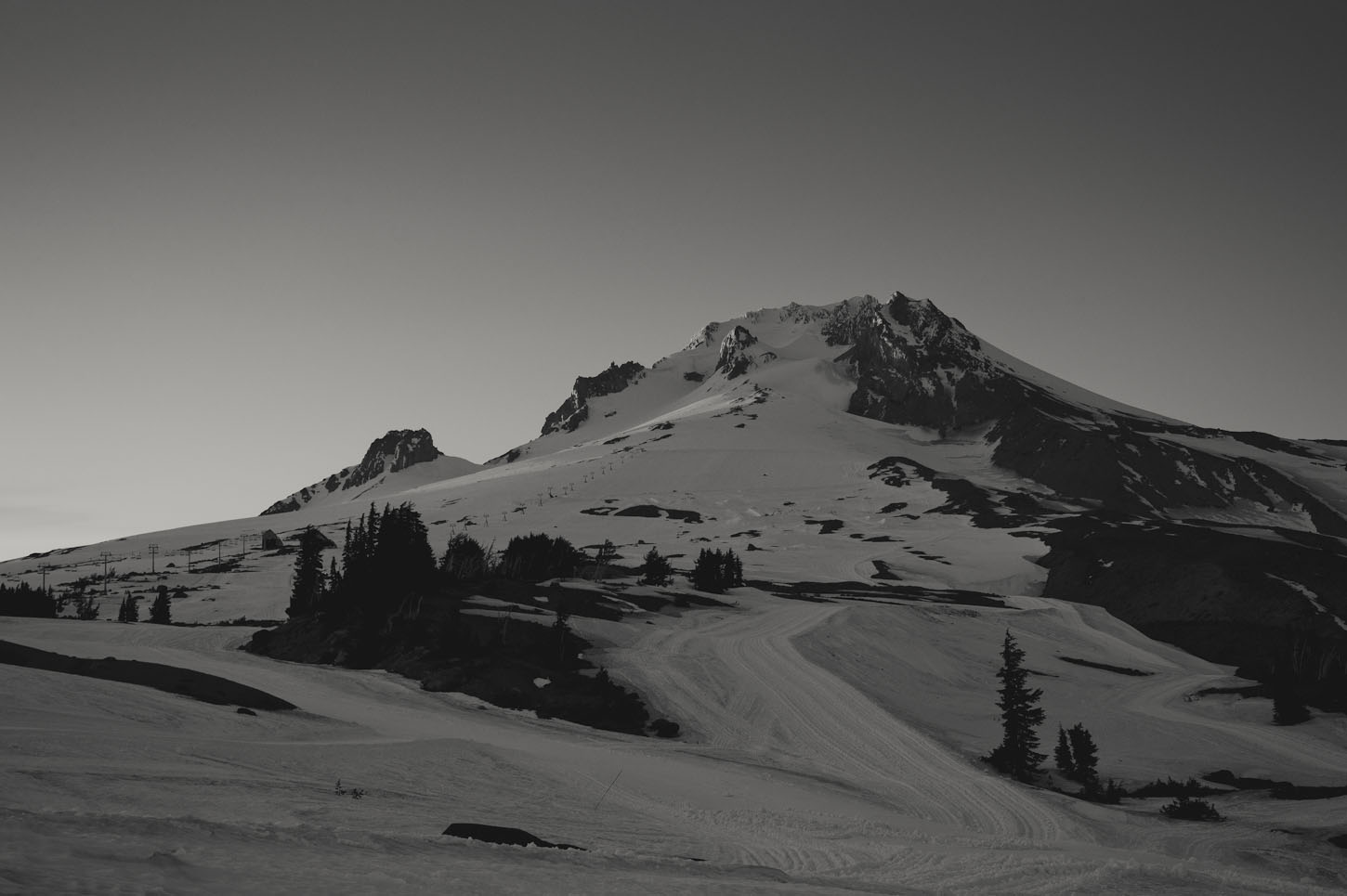 The aforementioned sunset shot of Mt. Hood.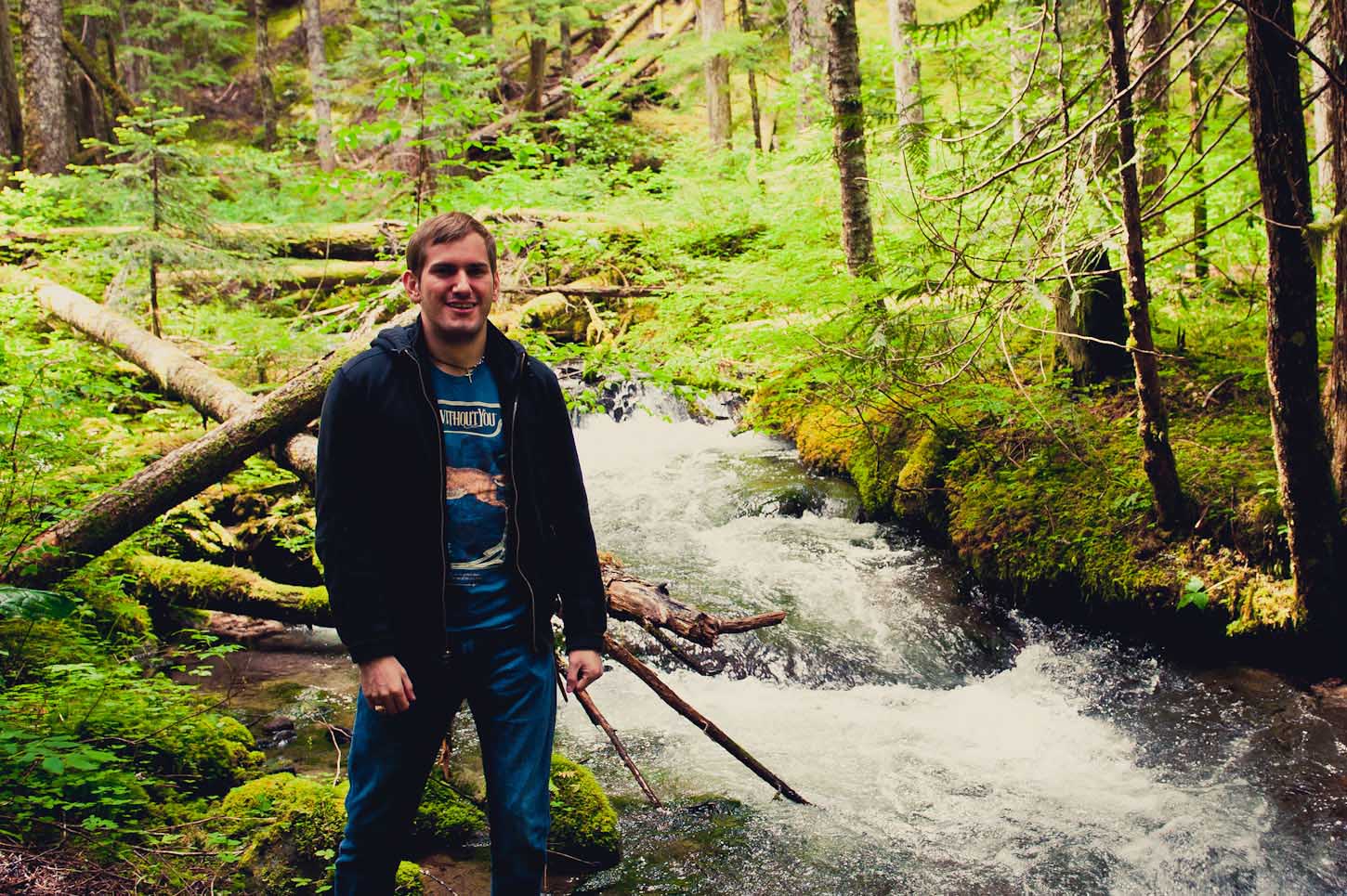 After leaving the lodge, we went on a short hike to Little Zigzag Falls. Check that dude out.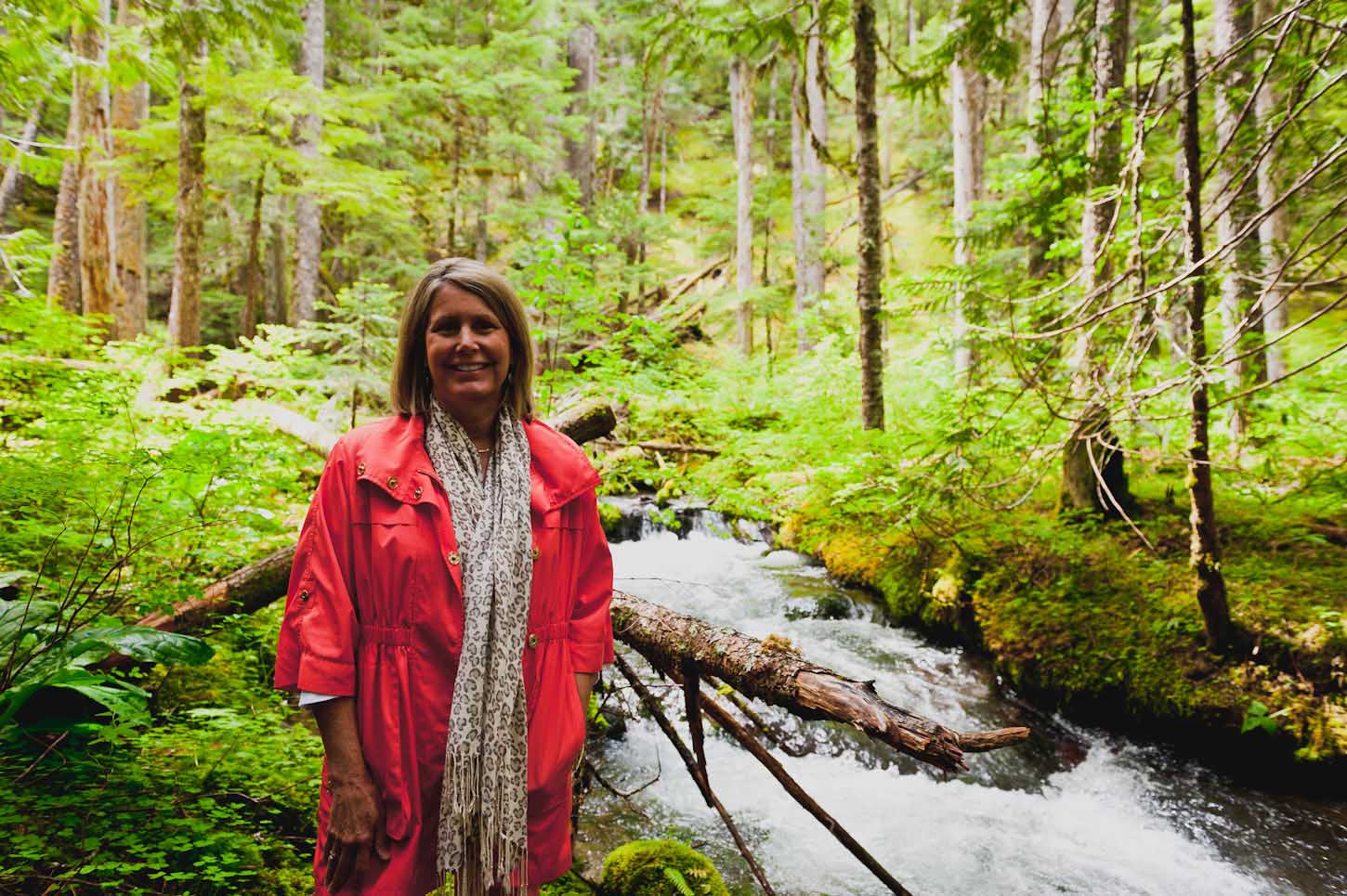 My mother. What a stunner!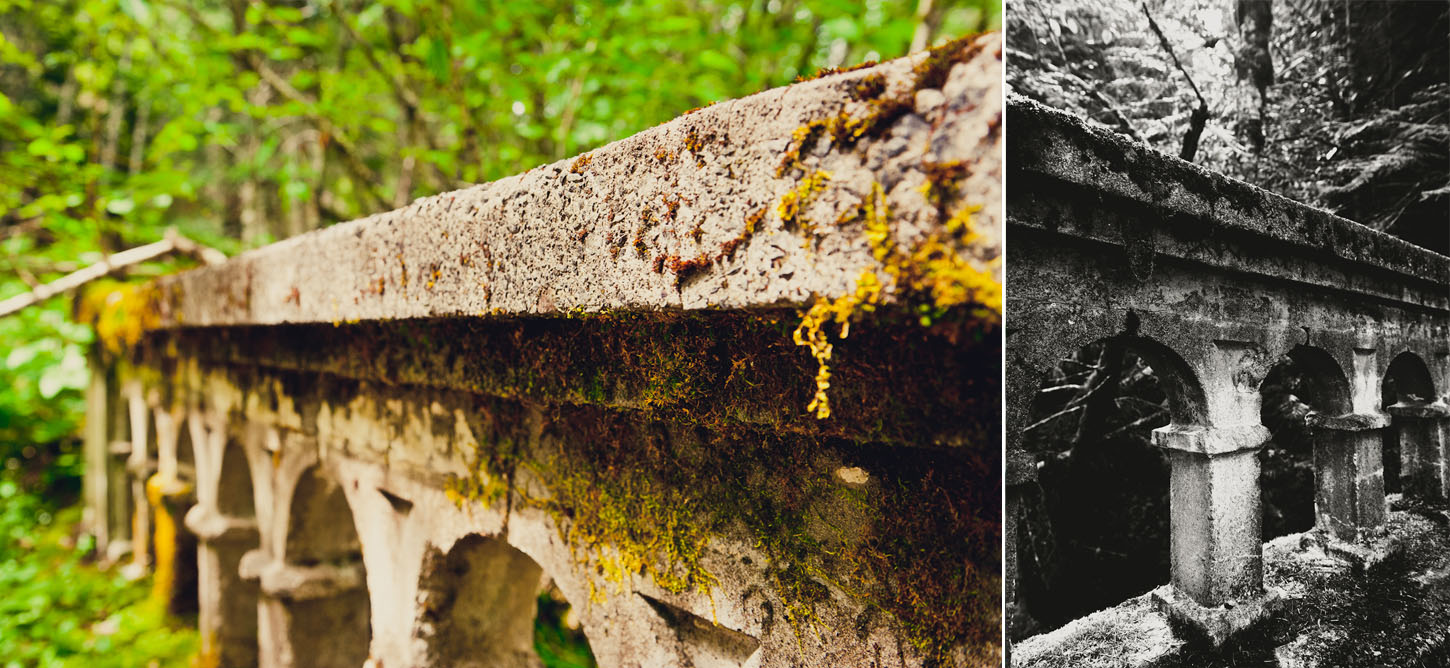 The bridge crossings have aged gracefully with really cool moss.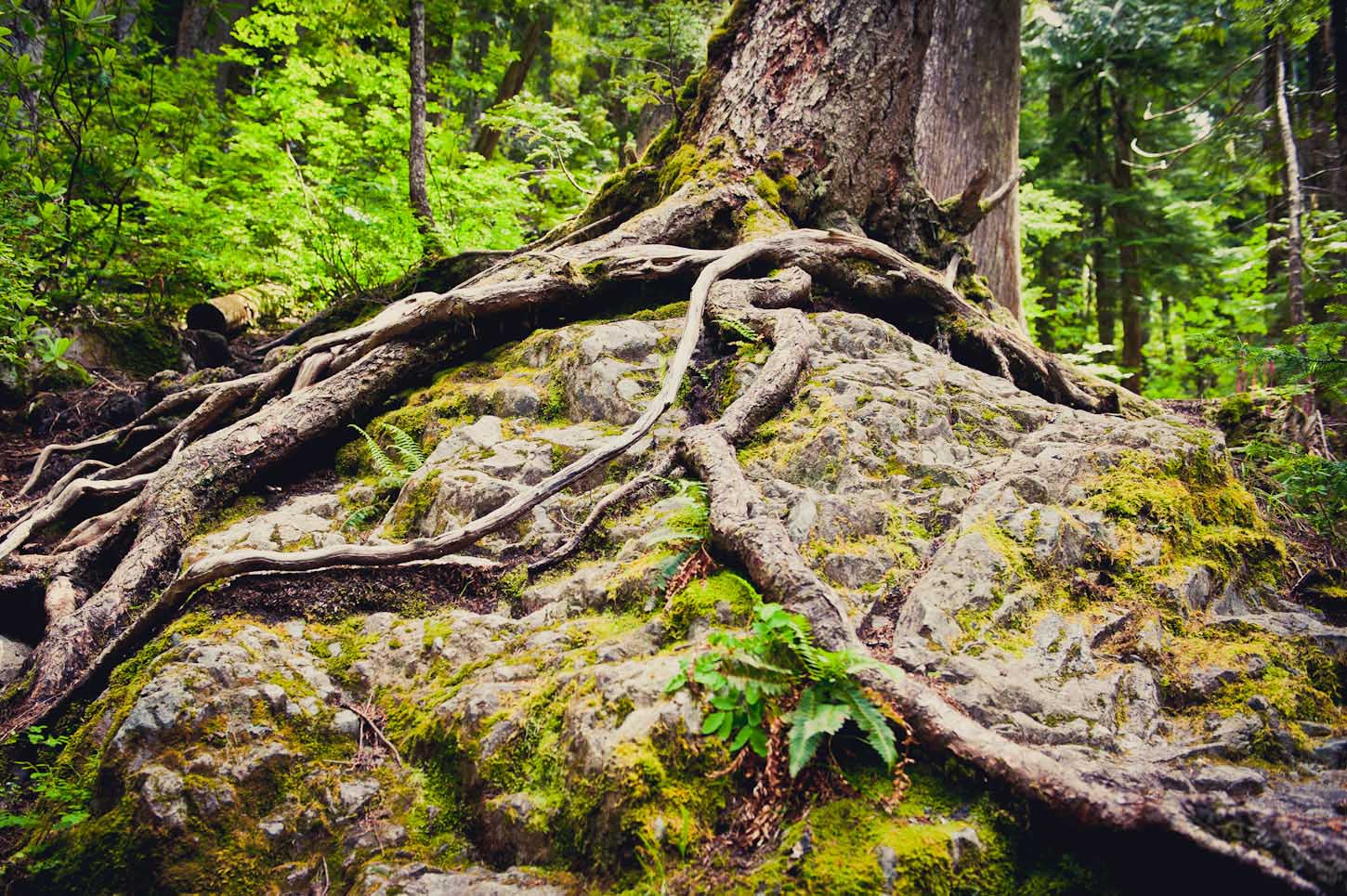 At the falls, I noticed this tree's roots wrapped around a unique bedrock.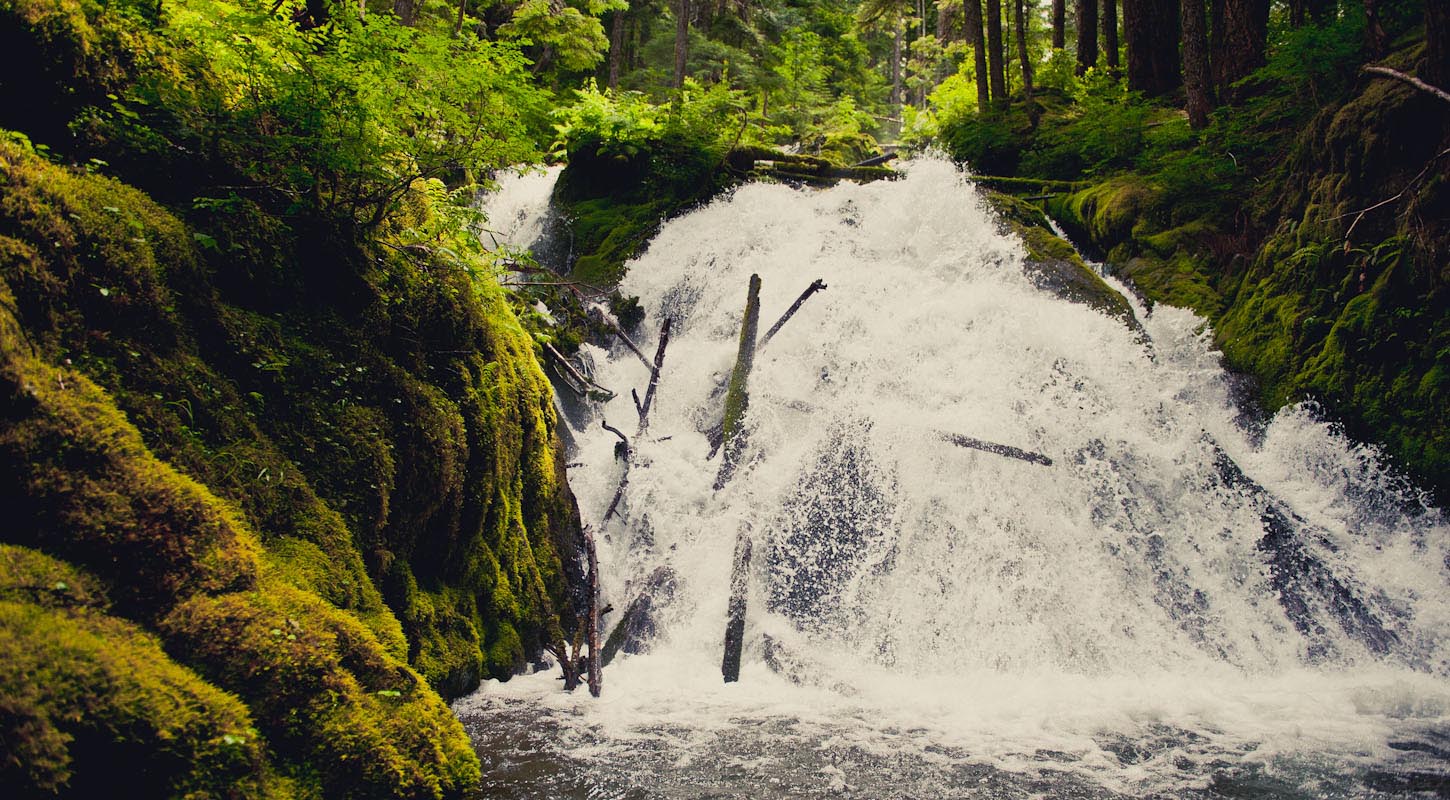 What a haven. This is the Little Zigzag Falls – a great place to relax and enjoy nature.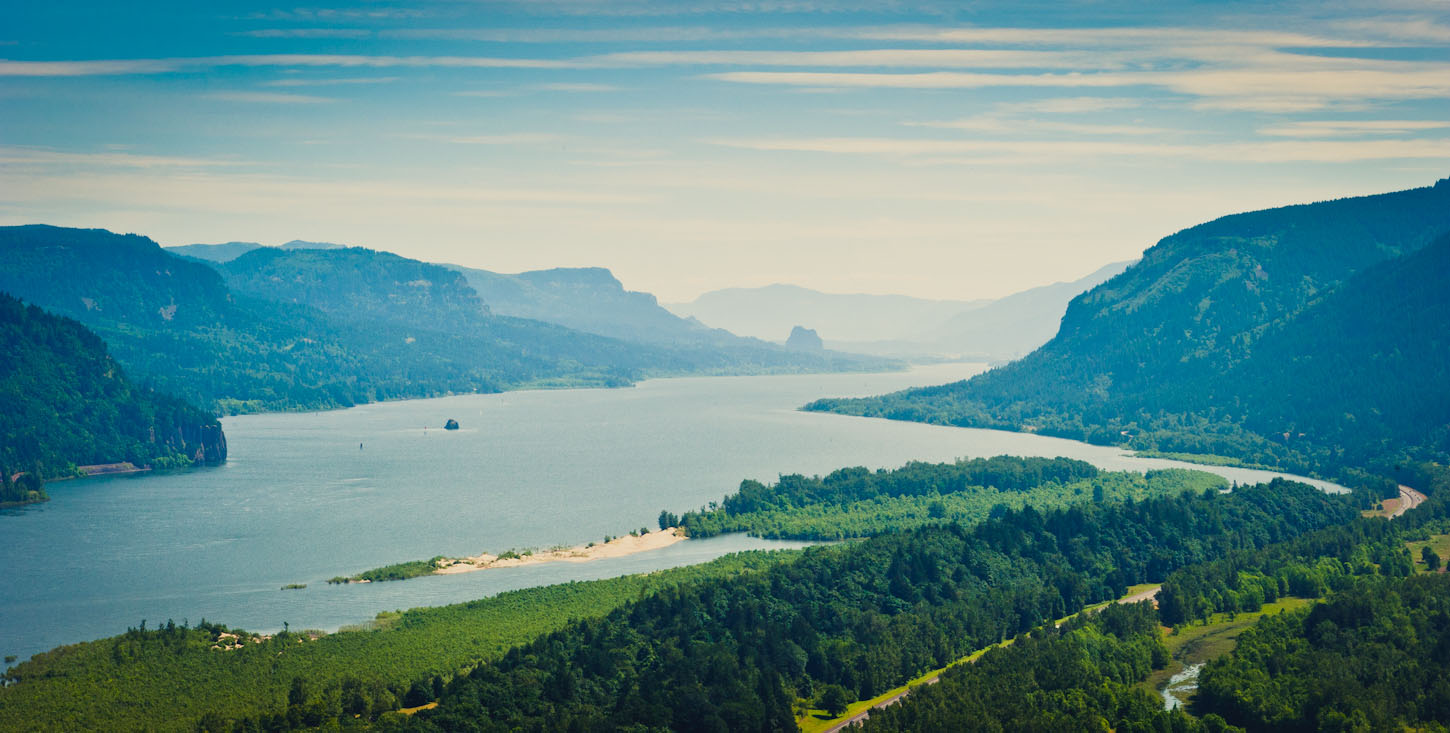 On our fourth day in Oregon, we headed off to the Columbia River Gorge to see the rocky landscape and waterfalls. This place is stunning.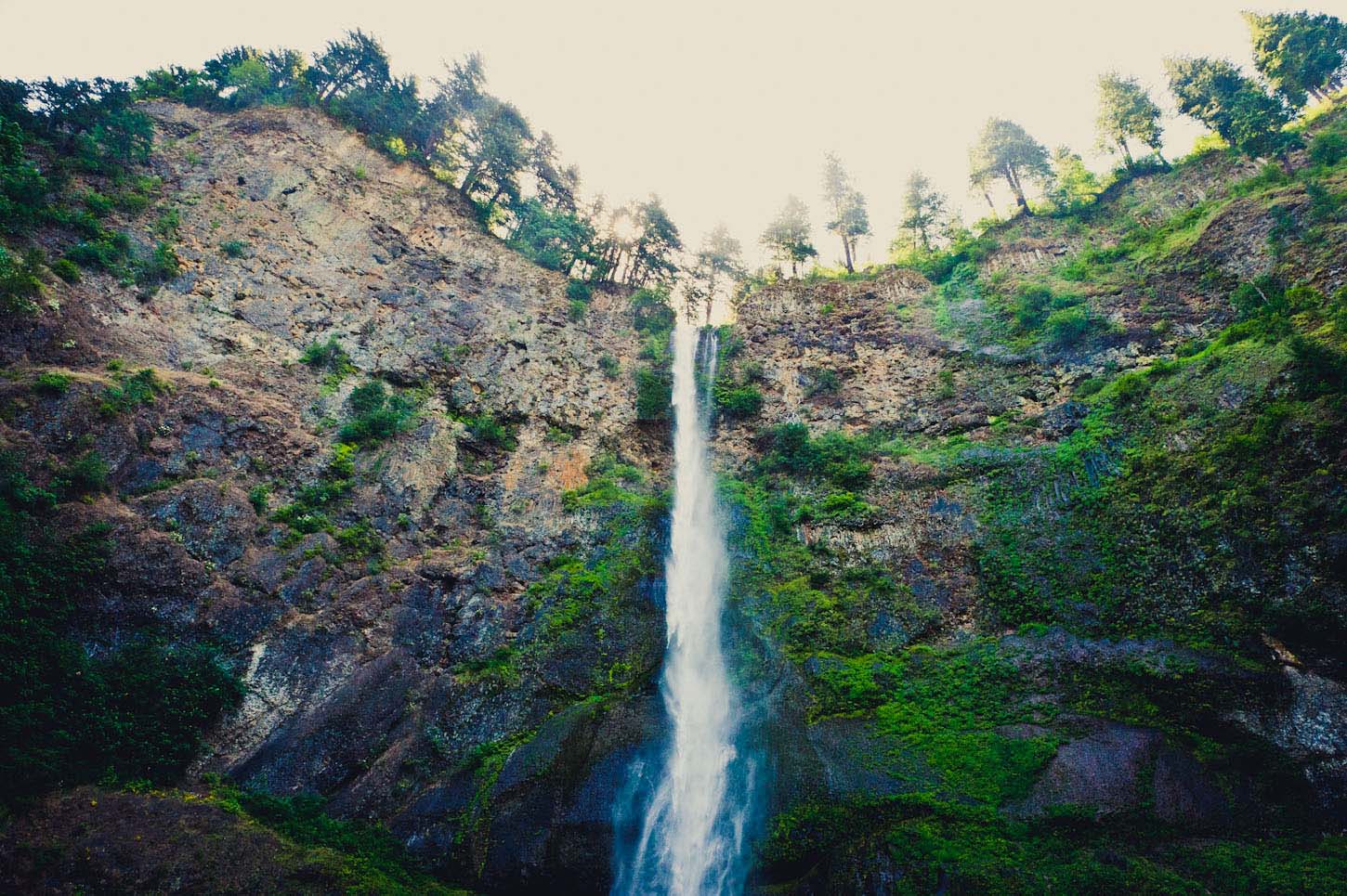 The Multnomah Falls is the tallest waterfall in Oregon. It is hard to completely judge the size of the waterfall. Let's just say there is even more beneath this.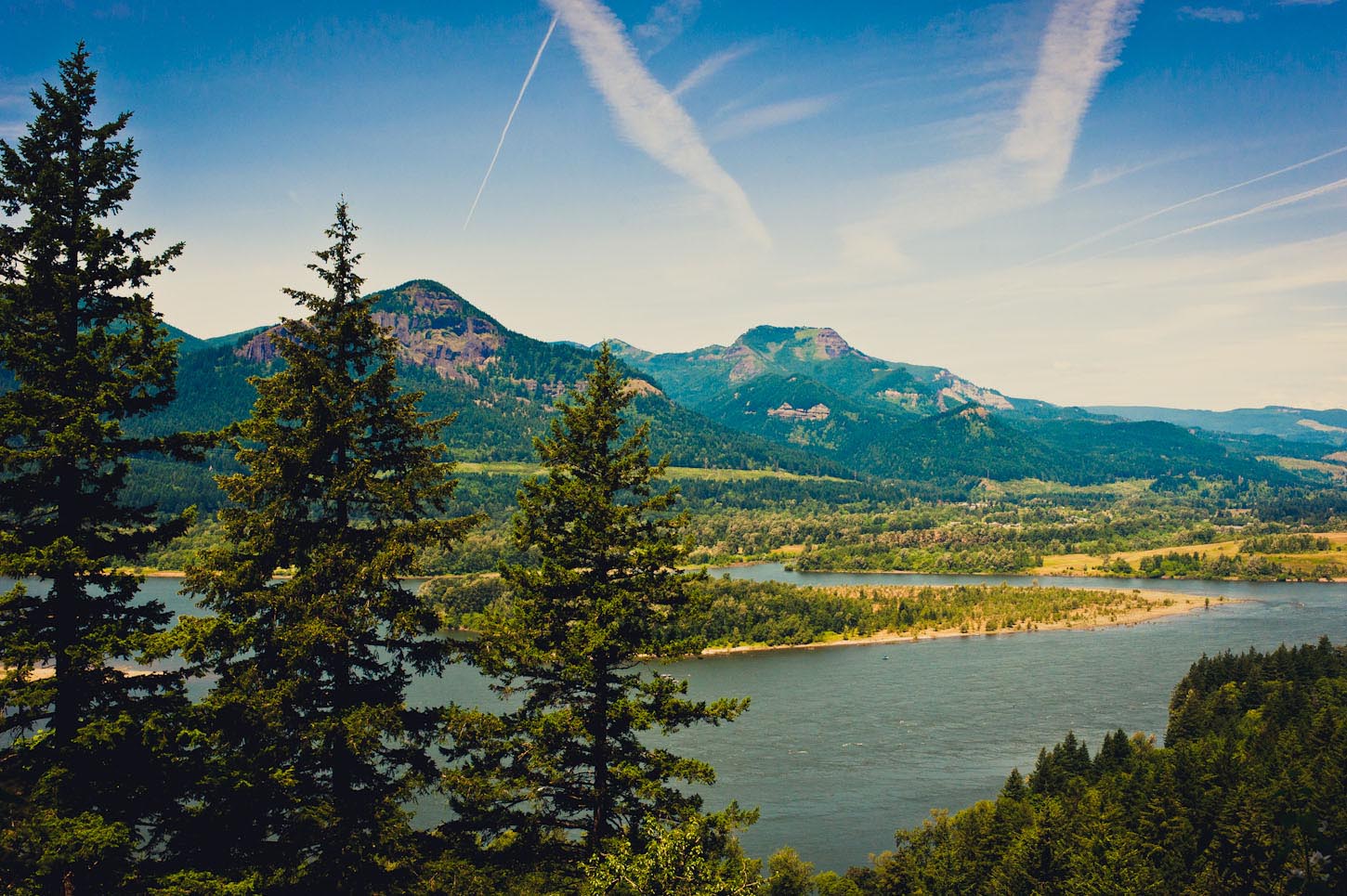 Here is another angle of the Columbia River and the Washington side of the Gorge. Have I said this place is gorgeous? I need to add that once more.
Despite our trip being a quick one, I hope I was able to encapsulate some of the scenic areas of Oregon. Additionally, I hope you enjoyed looking at the photos I took while over there. If these scenes interest you at all, I highly recommend hiding in some luggage and having your best friend sneak you onto a plane headed towards Portland. It really is a great area of our country.